The new BeSafeNet leaflet is now out. In addition to providing information about the Olympiad, the leaflet clarifies how the BeSafeNet Project, the Olympiad and EUR-OPA are all inter-related.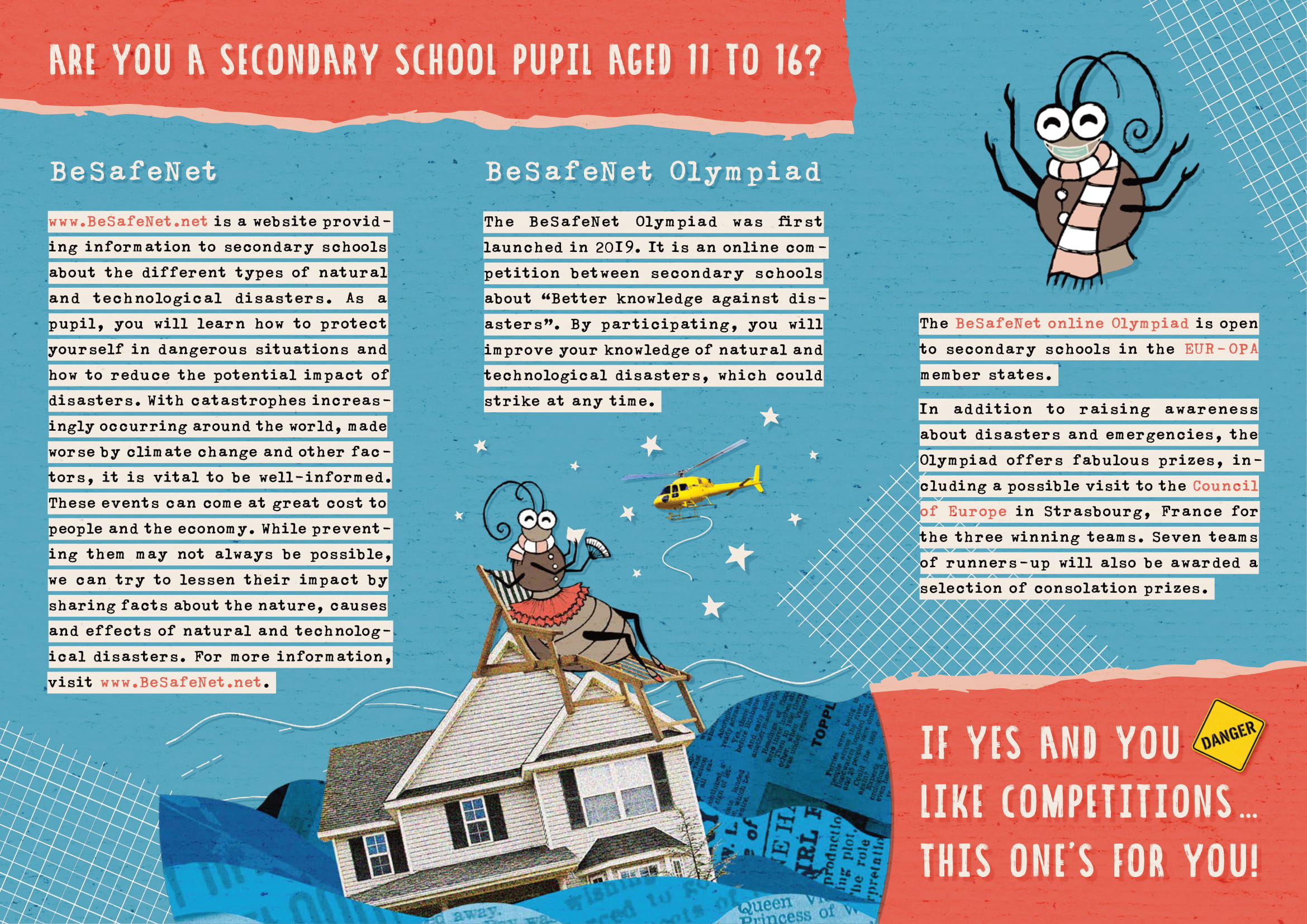 Ants are resilient. They can live in most ecosystems and survive disasters. Ants join forces to accomplish common work
The Olympiad requires teamwork and knowledge of safety.
The leaflet is specifically designed with the BeSafeNet audience in mind – teachers and pupils aged 11-16. In addition to English, the leaflet is also available in French and Russian.